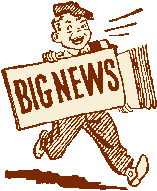 Appearances and Events
February 15, 2018--Official release date for Nick's cover of "Don't Take Your Gun To Town", reworked to relate to present day gun violence.
February, 2018--Nick is leading three day workshops for Clinical Supervisors of substance abuse treatment programs. Info is HERE
March 6, 2018--Nick's teaching the eight week course "How To Be Happy". It's at the Artists' Market Community Center in Shohola, PA. CLICK HERE for the next available seats.
Recently--Nick was a guest on Tim Bruno's "Culture Club" on WJFF Radio. Click Here to take a listen.
Artists' Market Community Center--Nick attends all Events sponsored by the Barryville Area Arts Association, the first Saturday of every month, at 114 Richardson Avenue, Shohola, PA, from 4 - 6 PM.
---
| Return Home | Nick's Music | About Nick Roes | Upcoming Events | Contact Us |